heres some of the work we've done...
CLIENT
BLOOMIN' KITCHEN
BRIEF
Bloomin' Kitchen were a new start up and so needed branding from the off. The wanted to portray a homemade, 'cottage' feel and use appropriate imagery and design on their website and print material. The site has an ordering function to allow their clients to buy meals online.

SOLUTION

CLIENT
YORK LGBT FORUM
BRIEF
Funded by the police, York LGBT Forum needed a serious of illustrations to depict various sectors within the LGBT+ community. A variety of illustrations were commissioned to be used on promotional material, online and social media to spread the message that hate crime against sexuality and gender is unacceptable within society.

SOLUTION

CLIENT
STYAL SOLUTIONS
BRIEF
Styal Solutions provide customers with building and contracting services through the UK. The client needed a website that explained the different services that they offer with an area to showcase different projects that they'd completed for potentiual new customers to review their work.

SOLUTION

CLIENT
COMPLETE MONEY
BRIEF
Complete Money offer financial services for everyday circumstances. The brief for their logo and print was simplicity and friendliness to convey the message that the company is on the clients side. The collateral needed to be easy to read and understand as well as having a bold impact.

SOLUTION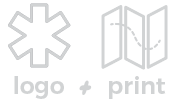 CLIENT
WT HOSPITALITY & EVENTS CONSULTANCY
BRIEF
WT Hospitality & Events Consultancy provide support for new businesses within the hospitality industry – from set up to staffing, menu ideas to restaurant layouts. As one of the most difficult industries to make a success their promotional collateral needed to convey professionalism and approachability.

SOLUTION

CLIENT
HARTLAND SCHOOL OF DANCE
BRIEF
Aimed at the local dance scene, the client asked for a visually fun site that portrayed the different types of dance classes and levels of experience that the school had to offer. The ability to update their timetable was crucial to ensure that their students always had access to up to date information regardinng classes and dance events.

SOLUTION

CLIENT
CRAFTY PIX
BRIEF
A bespoke artwork company, the brief required brand identity, print material and an ecommerce website to sell online. The logo needed to convey a sense of 'handcraftiness' about it but still exude a professional and personal service.

SOLUTION

CLIENT
WEB SAVES THE DAY
BRIEF
Web Saves The Day is a website company that required branding and illustration as well as print material and stationery. The idea is that they make it easy fior their clients to chose the website package they require as though they were choosing coffee! They wanted a fun, bright approach with a 'suerhero' theme and quirly chartacters.

SOLUTION

CLIENT
THE ARK MARKET COMPANY
BRIEF
As a new venture the organisation needed a logo that conveyed a sense of community and inclusivity. They wanted an identity that bold bold and bright as well as inviting to potential craft stall owners and their clientele.

SOLUTION

WHAT THEY SAY
We got some some great clients and have made them very happy! Don't believe us? Just take a look at some of their kind words!