Our extensive range of exhibition displays and fabrics will help you to emphasise your message and really make your business stand out from the crowd. Perfect for expos, meetings, working spaces as well as point of sale.
Create huge eye-catching displays without the eye-watering price tag. From roller and PVC banners, flags, tablecloths and fabric backdrops to gazebos, deck chairs, bean bags, cafe tables and meeting booths,
Stand out at your next event
Our huge exhibition range will give you the tools to emphasise your message on a large scale. We'll help you to create enormous eye-catching displays…without the eye-watering price tag.
We've invested in the very latest, high-end, direct-to-fabric printing technology. Our UK-based production hub employs talented seamstresses and technicians, ready and skilled to turn your ideas into a wonderful fabric reality.
Seeing really is is believing.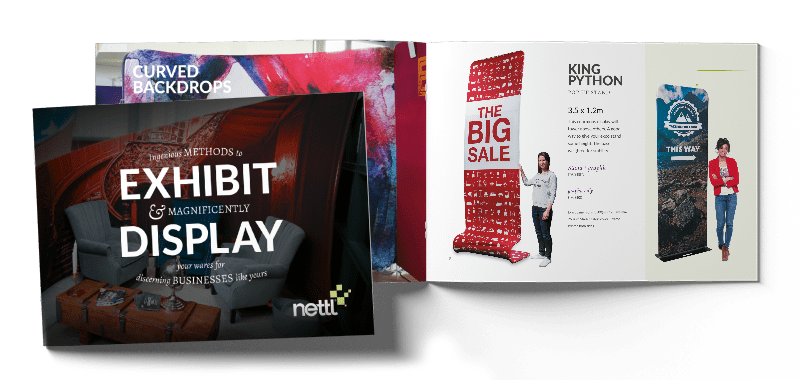 To view our complete extensive Exhibition Range, why not download our free Exhibit & Display Booklet which contains plenty of handy hints and ideas for when you're planning your next event or expo…
Heres just some of our exhibition solutions all produced in-house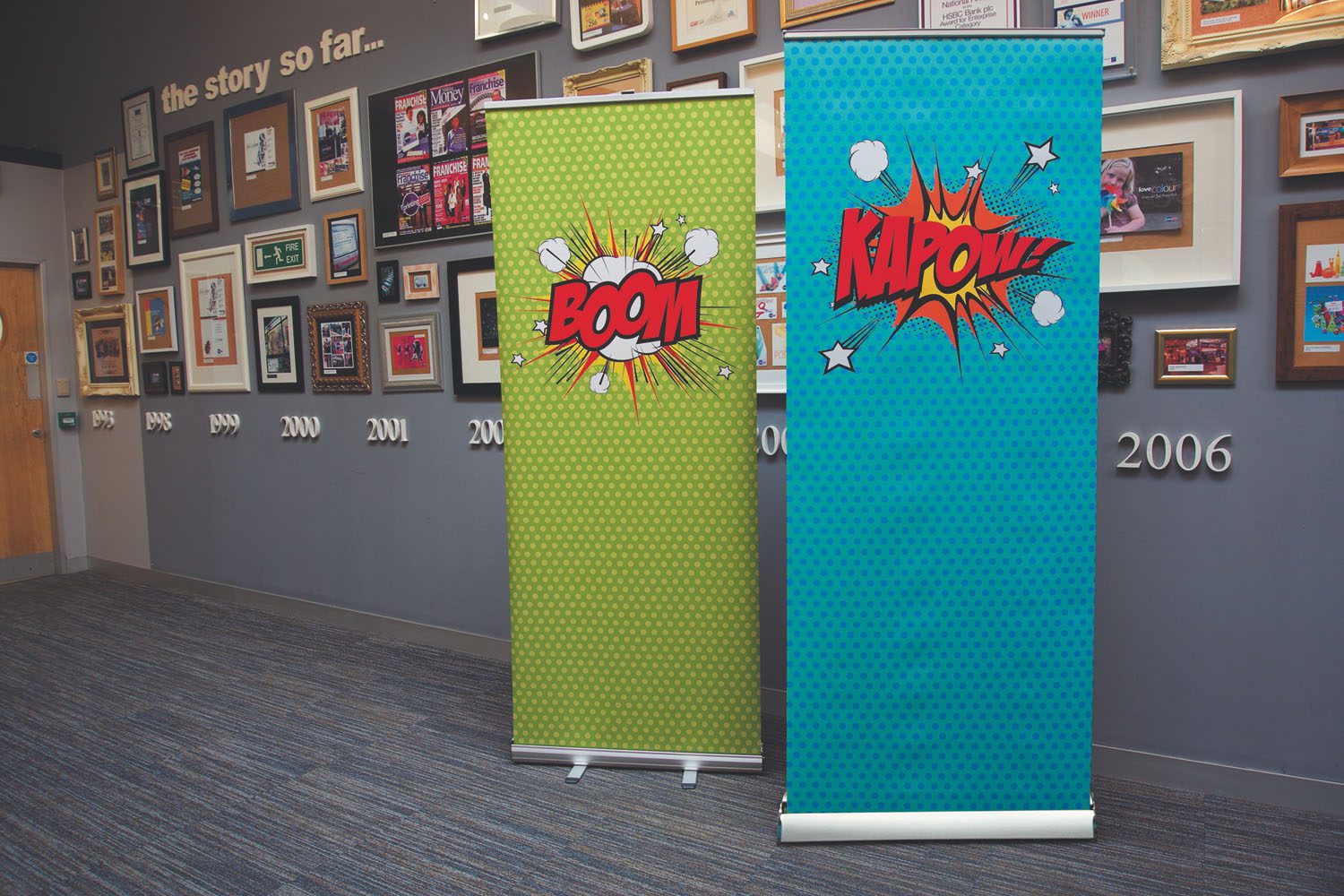 ROLLER BANNERS
Roller banners also known as pull up banners, retractable banner displays and roll up banners are the exhibiting basics for any business.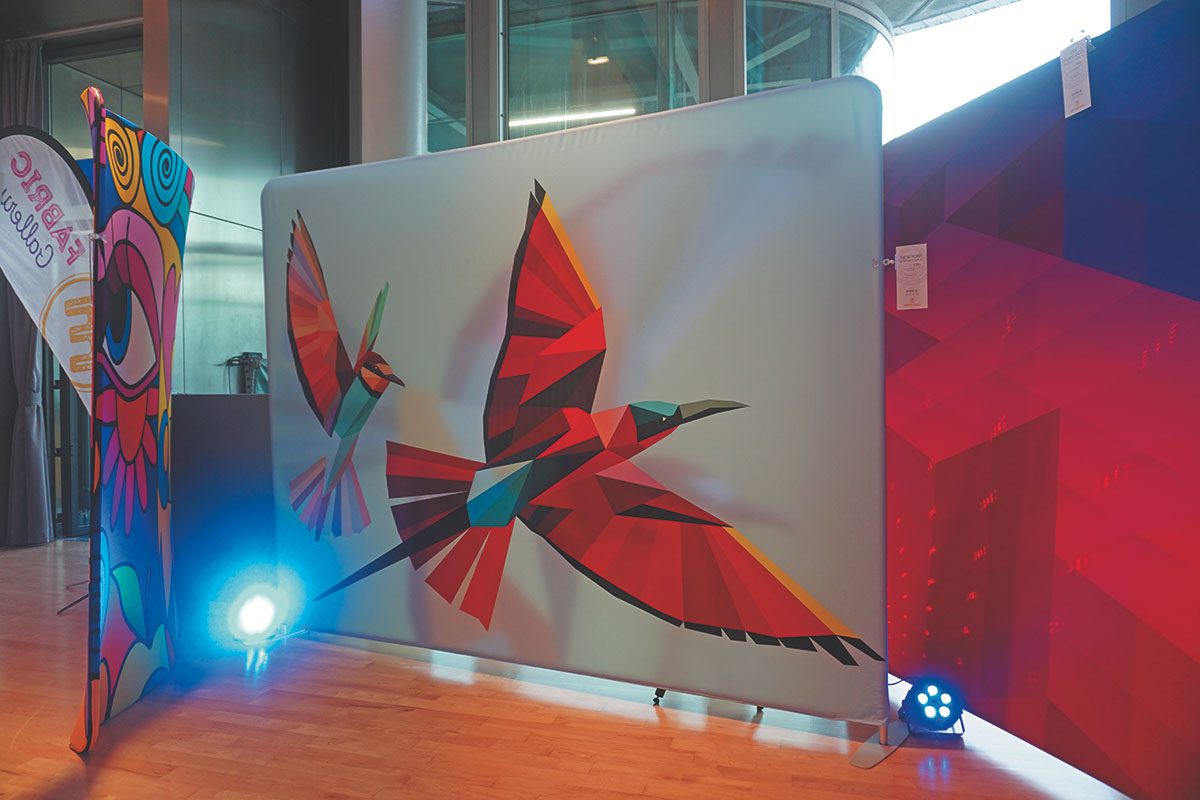 FABRIC BACKDROPS
One giant continuous fabric backgroup – so you don't have to match panels up – will create a huge taking point at your event with your audience.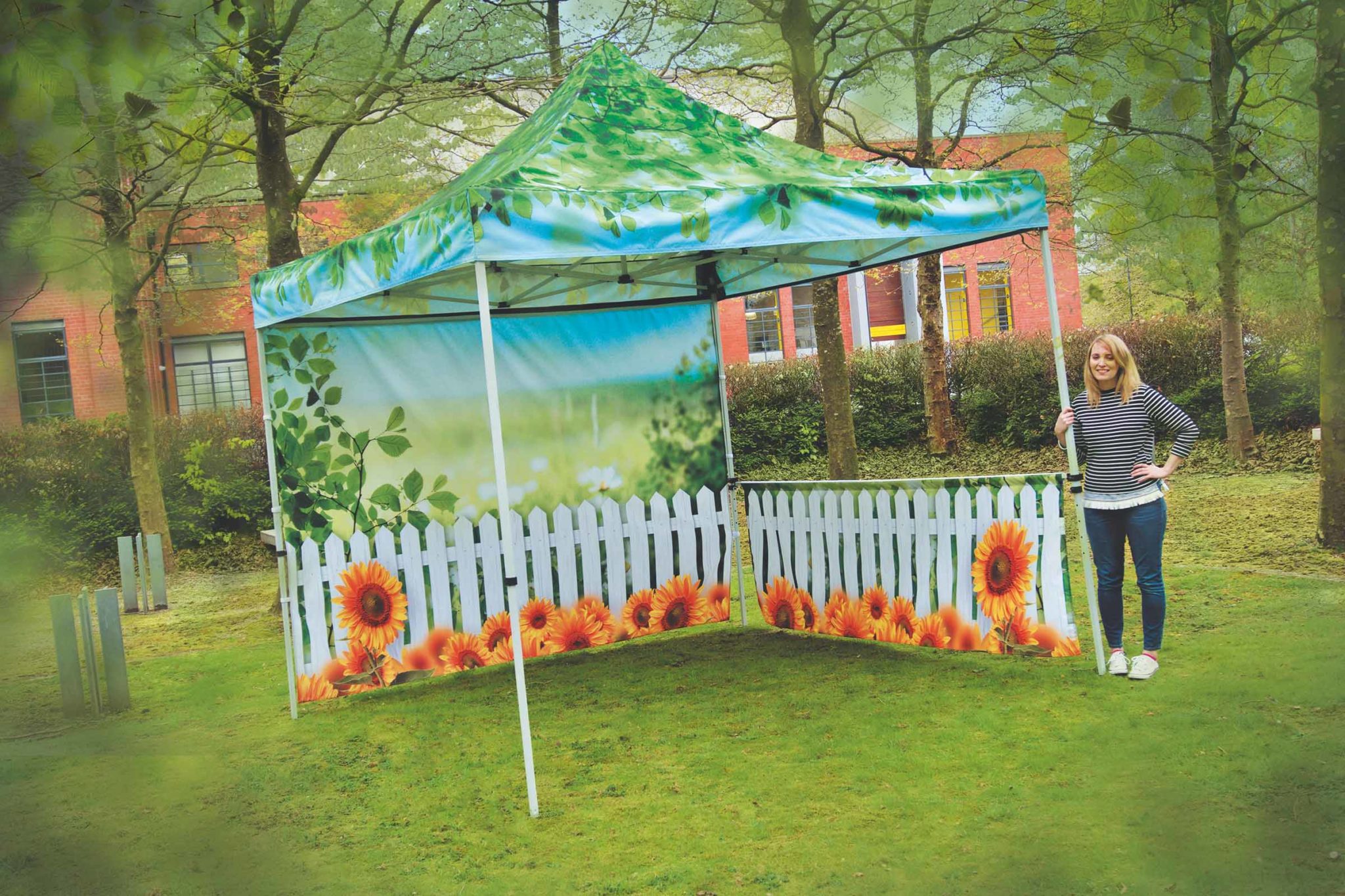 BRANDED GAZEBOS
Our printed gazebos are perfect for giving huge prominence to your brand and attract attention to your customers both outdoors and indoors.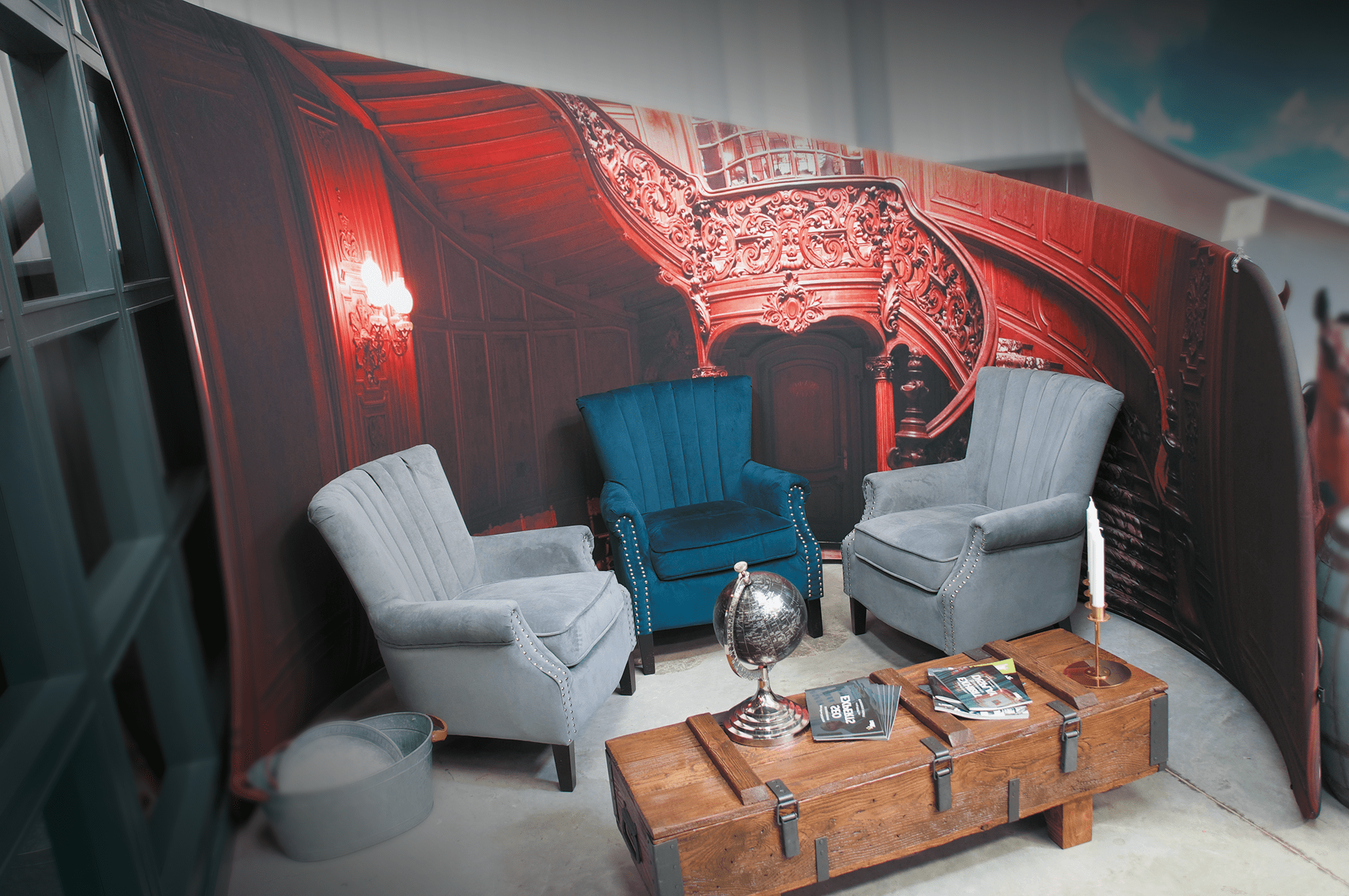 FABRIC BOOTHS
Create a unique private meeting space in your office or divide up your open plan rooms with these incredible pop up fabric huddle booths.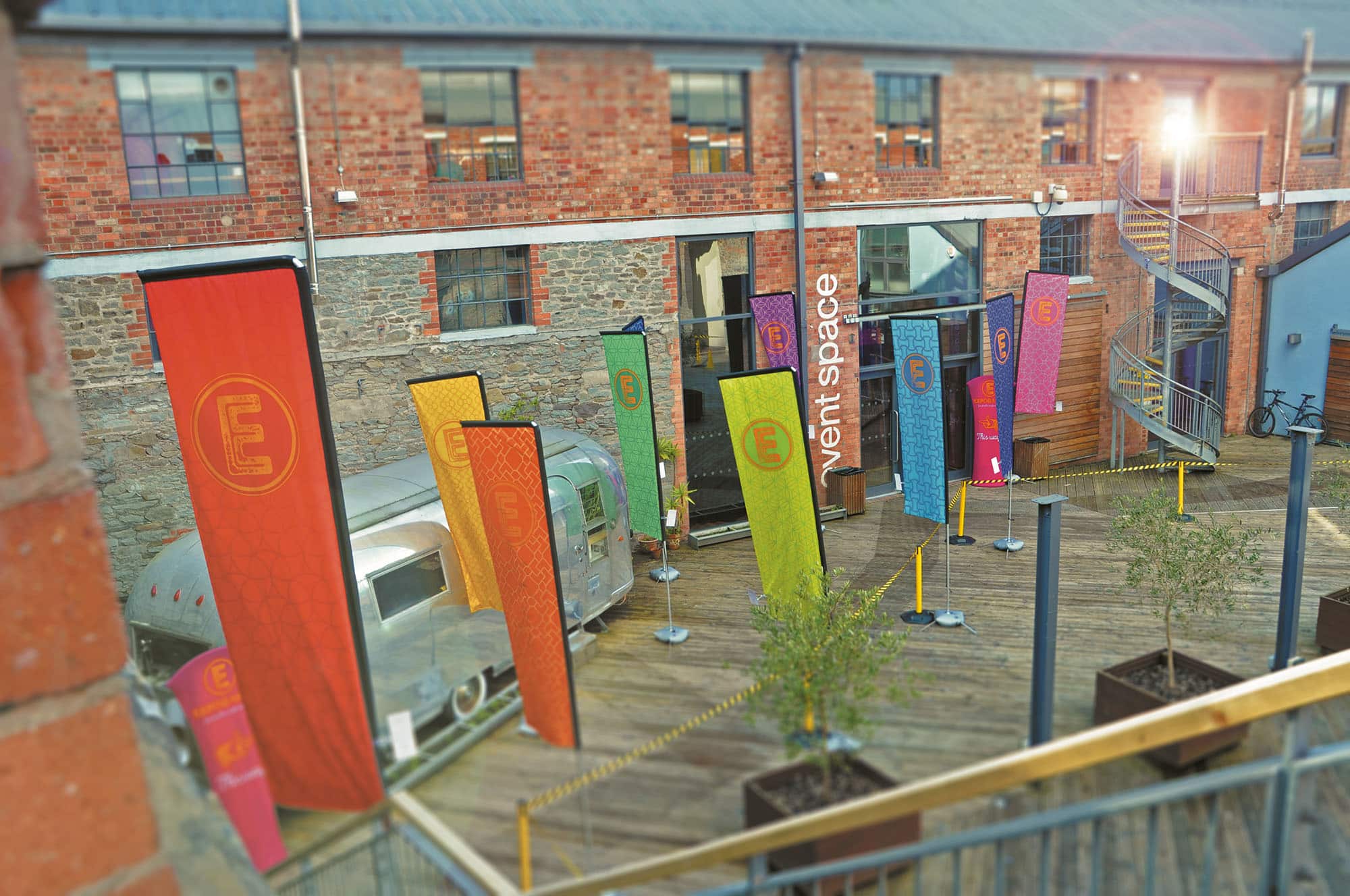 PRINTED FLAGS
Grab maximum attention at your next event with a range of different branded flags. A cost-effective and eye-catching way to be seen.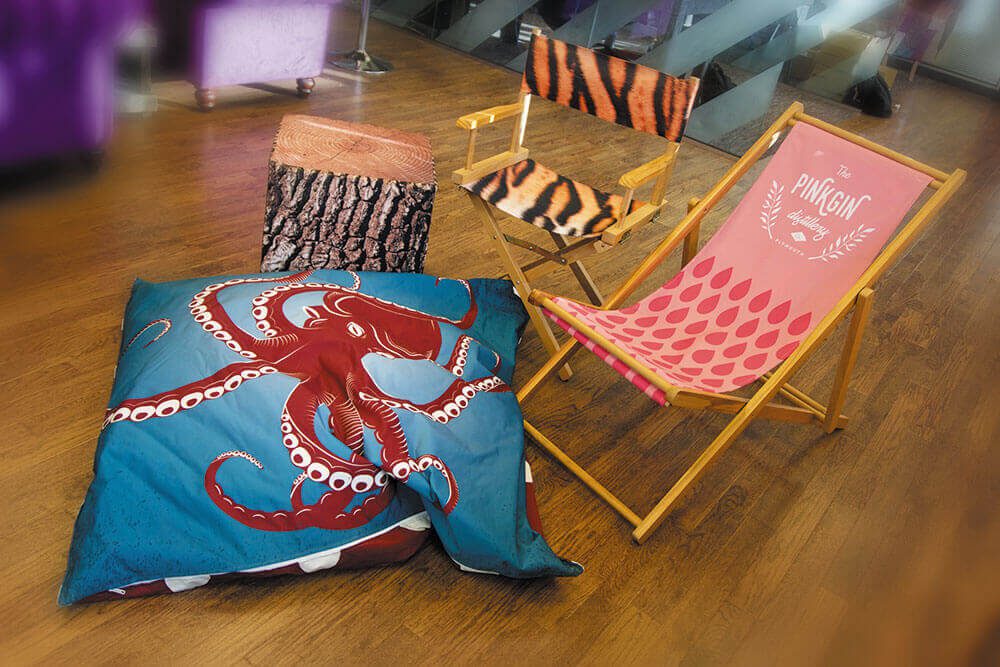 BRANDED FURNITURE
Fromseating cubes, cocktail tables and slouchy chairs, to mammoth deckchairs we'll ensure your working space is on brand as well as comfy.
Request an Exhibition Consultation
No obligation & hassle free
If its time for your next event project, either pick up the phone and give Nettl of York a call on 01904 501 524 to arrange an appointment or alternatively complete this form.
We'd love to talk you through the exhibition design process and how we can definitely help you make the most of being online!